Animated Videos are used prolifically in real estate marketing to increase conversions for different companies. Videos with animation are a great way to reach customers looking at buying a home, selling a home, renting out a new property, or even hunting for a new property for investment.
With a shift in communication towards a more visual medium, marketers find it increasingly easier to show prospective customers various facets of property through an animation video. An explainer animation video depicts the property layout and plan concerning the neighbourhood and the availability of other facilities like schools, hospitals, playground for children, access to prominent locations in the city etc. Such videos can be embedded in the property developer's website or used on landing pages to attract traffic for lead generation campaigns by real estate companies. 
Animation videos are fun to watch, extremely engaging for the viewer and great tools to communicate marketing messages to the intended audience. They should ideally be not more than 30 seconds and are successfully used on Instagram, Facebook, Youtube and other video marketing platforms.
Below are some of the situations when marketers successfully use animation videos in the Real estate sector for lead generation.
1. Home Buyer Explainer Video
Marketers use animation videos for Home Buyer. The content usually ranges from available listings within the budget, the contact information of property owner/dealer, finance options and other related information. Such videos are either used by marketers on the listings page or landing pages targeting certain campaigns, Animated videos for home buyers are used by real estate developers nowadays to do marketing on Whatsapp also to targeted buyers.
2. Animated Videos for premium properties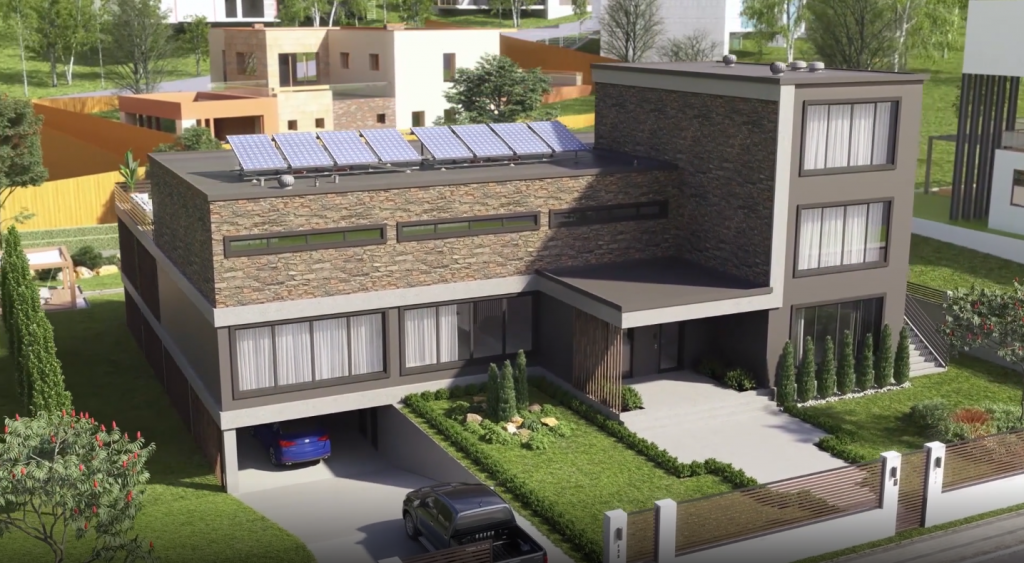 Real estate marketers use 3D Animation videos combined with fantastic background music to sell premium properties like penthouses, villas to the super-rich. These videos are especially 2-3 minutes long and are expensive. They are made to allure the target audience and show them the premium features of these properties. Such videos are generally used for marketing on channels like Youtube, Vimeo and Instagram. They are expensive and are used selectively for a niche audience.
3. Architect Videos
Smart real estate marketers use architect videos for customer communication. Generally, an architect video is a voiceover animated video that explains the entire architecture of the property. As home buying is an extremely high involvement consumer behaviour, customers want to know how their dream house/flat is planned and whether the layout and planning are according to their choice. These videos thus help to make a purchase decision and also helps in brand building for the developer.
Finally, architectural animation video production  helps in the great ways to show the interiors and the aesthetics of the property.
4. Property for Investment
It is a great challenge for real estate developers to sell properties situated in remote or peripheral regions to the main city. The common perception amongst home buyers is inaccessibility and a lack of civic amenities in these areas. Termed as investment properties, marketers use animated videos to highlight attractive features for such properties to lure in more customers. These animated videos are laced with the keywords which these companies target for running digital marketing campaigns.
5. Home Seller Video
Home seller animation videos with Google Maps and proper location details are huge hits for real estate sectors. These videos bridge the gap between owner and buyer and are used by property dealers extensively for resale residential and commercial properties with the website, contact information of the listings company.
6. Walkthrough Videos
Walkthrough animation videos are a perennial hit with both residential as well as commercial real estate. Nowadays with an all-encompassing use of digital methods to reach customers walkthrough, videos find relevance for the marketing of malls, open theatres, multiplexes and real estate residential projects. With AR and VR technology uses on the rise, walkthroughs are great experiential marketing tools as well as great opportunities for brand building and awareness stages marketing.
Do you want to create an Animation Video for your Real Estate Marketing Company?
Have you ever created an animation video for your company? How did it perform? Was it able to communicate your marketing messages successfully?
At Studio 52, we work with a fantastic team of videographers and 2D & 3D animators who have created spectacular animation for our distinguished real estate clients. This team is complemented with expert scriptwriters who are also master storytellers.
If you want to know more, please visit: https://studio52.tv/video/animation