Industries around the world are the making every possible effort to bring their brand in the spotlight. They are using various promotional tools such as creative brochure, IVR, TV commercial, radio commercial, corporate video and many more. But today we will focus on 2D 3D animation video.
You all know what 2D 3D animation video is. And you also know its benefits such as
It is a narrative form
It can be used for any purpose like corporate video, safety video, product video, etc
It is suitable for any industry
It is the best way to present lengthy statistics
And at the same time it's cost effective
So, in this blogpost we will see the how you can ruin your 2D 3D animation video; I mean what mistakes you should avoid in order to make an efficient 2D 3D animation video.
Yes, 2D 3D animation technique gives the freedom of imagination. And as per one of the communication theories – expectation violation theory, you need to surprise your audience with your video so, that they can remember your communication for a longer time, but that doesn't mean to leave the logic behind and start creating video. Your imagination should be in the border of logic.
I have observed people beginning their project at the eleventh hour. There is nothing wrong in working on the eleventh hour but start working at the eleventh hour would not do justice with your animation video. If you will do so, you would not have any time to do your research, understand characters, develop characters as per the requirement, sound selection, post production and there many such as elements in 2D 3D animation, in which you can fail miserably and that can lead to failure of the animation. So, always plan well and avoid the eleventh hour rush.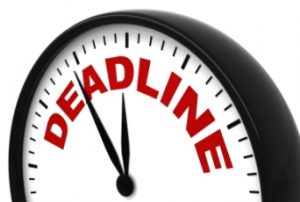 Many people think to make an excellent video, you only need to have a great command on all the tools.  But, I am afraid because that is not how it works.
It's commendable to know the best use of tools, but why to use tools is equally important or may be sometimes more than that. So, be clear with the objective in your head and develop video that hits that aim. Running without direction will lead to the point from where you began, that is why, utilize your time, energy and money wisely.
So, now you know that what definitely would not lead to an efficient 2D 3D animation video.
If you wish to eliminate such mistakes, connect to Studio 52. We have are a leading audio-video production house from Dubai having over 4 decades of industry experience. With our hard work, passion and dedication, we are very much equipped with the talented team and advanced technology.
Corporate Video in Dubai
To know more, please visit www.studio52.tv