Digital Marketing demands digital productions, Visual displays are not just on the TVs, its on phones, laptops, and tablets. The video production is a new standard for advertising, for business its no longer considered as a luxury product, rather Corporate Video Production is the new industry standard.
According to Gartner Research, companies play more than 16 hours of video for every employee per month. Breaking it down, every employee spends around 45 minutes every day watching your business!
Thus, Corporate video and Promotional Videos are a great way to communicate with your audience in an interesting way. It also keeps them more engaged as compared to the textual information.
In this update, will give a brief of different types of corporate videos, and how it can benefit your company.
Consumer Testimonials:
A testimonial video is a great way to connect with potential consumers. By featuring renowned client who has already worked with your business provides a genuine review of your brand.
VIDEO: https://vimeo.com/117467959
A clients testimonial video from Studio 52, featuring their client Radisson hotel. The video addresses Radisson's Telephone hold message service provided by Studio 52. A review of the nine years of business relationship with studio 52. Such testimonials go a long way in increasing the trust and reliability of the brand.
Corporate Training Videos
Training resources are an integral part to ensure the successful running of the business. Using training videos to train staff saves you, plenty of time, money and energy.
Video: https://vimeo.com/284477989
Here's a training video from ITDP (International talent development program). The video addresses the advanced functional language in an International workplace for beginners.
Conference Videos:
Conference video confined to the valuable information surrounding industry trends, behaviours and future scope. The fashion of conference video is mainly to share information with other resources & also showcase the success of the conference.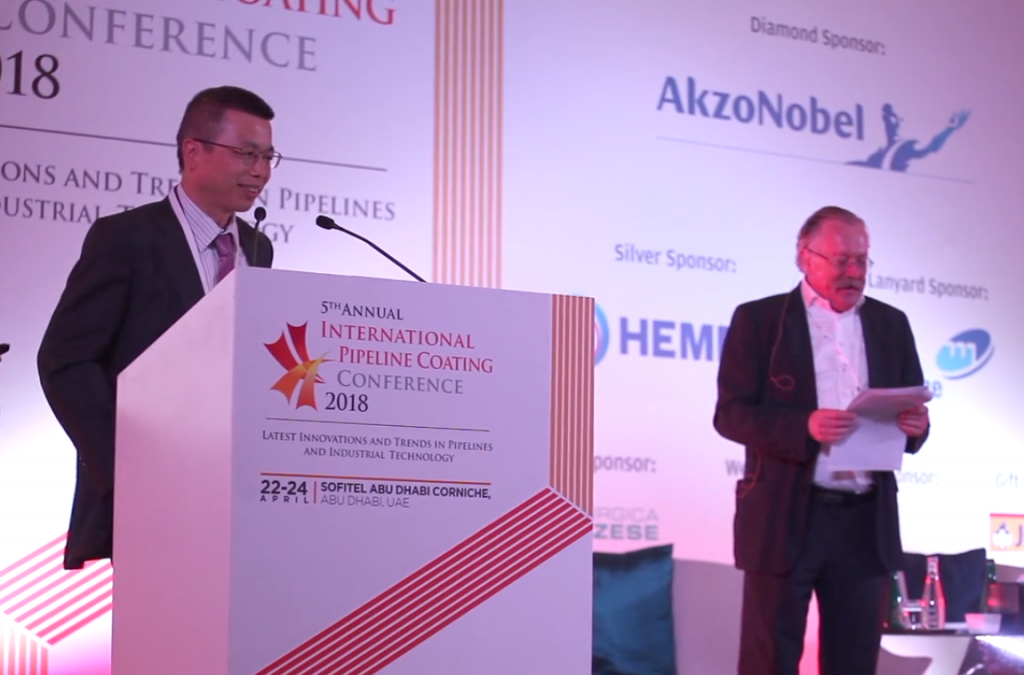 Video: https://vimeo.com/269586285
Here is the conference video for International Pipeline coating Conference 2018. The conference confined to the latest innovations and trends in pipelines & industrial technology.
Organizers can use conference video for knowledge transfer as well as for the promotional purpose.
Promotional Video:
Promotional videos are aimed at creating an awareness about your brand. With promotional video, you can represent the unique vision and virtues of your brand.
Video: https://vimeo.com/249981127
Here's the promotional video from Last model Car Accessories LLC, featuring their latest services to update car look & accessories.
Industrial video:
An Industrial video aimed at audiences within a specific industry. This gives information on a product or service to an industry-specific audience. This video tends to improve the scope of B2B marketing efforts significantly.
Here is an industrial video from Qafac, featuring industrial visit of Qafac for visitors.
Company Profile:
Company profile video personifies your brand in the market. It's a way to present your story to the outer world. You can depict the legacy of your company, achievements, successful initiatives, the diverse client portfolio, infrastructure to your audience. The corporate film significantly increases your brand reputation and credibility.
Here's the well-prepared company profile of TAQA targeting the regional audiences
Corporate Video in Dubai
Here' all for corporate videos!
Whatever domain of business you are in, a corporate video is a must-have in your marketing agenda. According to your business, target audience, and the nature of storytelling, there are plenty of options to choose.
For more latest update on corporate videos stay connected with us!