Occupational health & safety is a necessary aspect of every organization, especially in industries like oil & gas, energy, mining, nuclear power and construction, where employees are constantly exposed to hazardous environment. In the past few decades, occupational health & safety is being paid the due attention it deserves. After all, it's the responsibility of both the employer and employee. Traditional methods of workplace training mostly involved classroom based and trainer instructed learning. The trainer imparts necessary information about measures to ensure workforce safety. But how much does it succeed in making the listening minds absorb that lesson?
Employees are the most crucial assets of a business
A business without its people is like a barren land that can't grow anything. The quality of the workforce, their skills and knowledge determine the success of the company. Thus, the significance of workplace safety and training can't be taken lightly. However, the majority of the people don't learn by just listening. They fail to grasp the seriousness of the situation, or they fail to understand a certain concept.
Technology can be a lifesaver. Safety & training videos can be a revolutionary way to guide them better. In fact, video has become the most popular form for providing all kinds of training.
Why safety training videos works best for oil & gas and construction industry?
Same Page
No matter if you are training your new team or just refreshing the knowledge of your existing one, using visual methods will make sure that everyone watching it receives the message in the same way. That is, whatever is being talked about has been taken in one particular way by everyone. Because in a video, when you are actually watching the concepts – such as working in hazardous environment, falling from heights, working in confined spaces – unfold before your eyes, there is no room for misunderstanding.
Visual Impact
It is a well-known fact that watching visuals affect our senses more deeply than listening to words. Since no business has the time to explain the same thing over and over again to each and every candidate, videos are a great help. They convey the message comparatively in a much clearer way. The possibility of confusion is ruled out because videos are capable of explaining each and every aspect of a concept. According to a research by 3M, using visuals can improve learning for up to 400 percent.
Communicating Emotions
The effectiveness of video increases if it can impact the emotions of the viewers. Since many of the workforce safety and training videos are constructed using very relatable emotions, they are highly effective in reaching the subconscious of the employees. In this way, the viewer will never forget an image associated with a feeling and remember the message more clearly.
Reducing Workplace Accidents
Since manual training involves a lot of time and labour, video mode can be used to educate the workforce in a very precise manner while also ensuring zero accidents in the workplace. The manual way might involve some physical demonstration, which can result in people getting hurt. This revolutionary training method engages the viewers' attention and avoids the possibility of injuries in the workplace.
Improved Productivity
Video method of training has numerous benefits over the traditional methods. Employees are bound to remember their lessons more clearly because they saw the repercussions of it beforehand. Videos of good value are far easier to obtain than trainers of exemplary proficiency. A business can get any skill instilled into its people, it can aware its masses about a potential risk and its solution, it can train its people to work in a certain way, using the convenient medium of safety and training videos.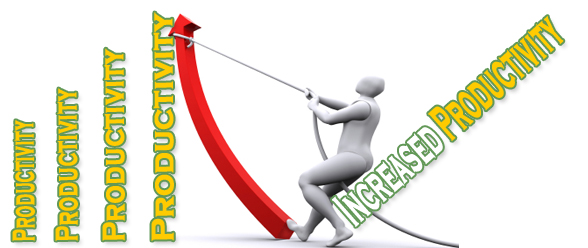 The benefits of using the element of visuals to catch and hold the attention of the employees are unlimited. Not only the business saves but also develops an air of modernity and enforces workplace safety.
Do you want to ensure complete safety of your workforce? Then Studio 52 can help you produce customized safety & training videos. Studio 52 has experience of filming at more than 400 onshore and offshore rigs across the Middle East. Some of our esteemed clients include most prestigious oil & gas companies in the UAE such as GREYWOLF, KCA DEUTAG, BOROUGE, SNOC, PETROFAC, ENOC, WEATHERFORD, PRECISION DRILLING and BAKER HUGHES. So if you want to implement a rigorous and impactful safety campaign, you can visit our website our website – https://studio52.tv/video/safety