Within the spectrum of your company's brand lie diverse components, all of which have a different but somehow profound influence on your business as a whole! It is the aspects that directly interact with customers, such as marketing, sales, and customer service, that wield the most profound impact on your brand!
To elevate your brand image and elevate the overall customer experience, investing in a professional IVR voice recording for your Interactive Voice Response (IVR) system proves to be an effective strategy.
Here at Studio 52, we've helped numerous clients in the Middle East and beyond to find their unique voice, and today, we'll share our views on why IVR needs to be a massive component of your brand! 
What Is an IVR Voice Service?
At the heart of a call tracking system lies the IVR phone system. It is pivotal in guiding callers toward the most appropriate actions based on their demands and inquiries. This enhances efficiency and streamlines interactions with clients for a company. IVR systems are invaluable assets in marketing, sales, and customer service settings.
In IVR production, the pre-recorded message serves as a warm greeting to customers while offering essential information about your company. As the initial point of caller's contact with the brand, the IVR voice recording carries tremendous significance. Whether produced internally or through a reputable IVR voice recording service, the quality of the voice recordings can make a substantial difference in customer perception and experience.

Why Professionally Recorded IVR Voice Works
While you might consider using a computer-generated or employee-recorded greeting as a feasible option for your business, there are reasons why professionally recorded messages dominate in any customer-oriented operation.
Numerous studies reveal that potential clients contacting a business prefer interacting with a human voice rather than a computer-generated one monotone — the human touch still goes a long way, and opting for professional recordings ensures a more engaging and relatable customer experience.
Establishes Professionalism
The essence of professional IVR voice recording lies in its interactivity and polished sound. This not only enhances customer comprehension but also lends greater credibility to your brand.
When reaching out to a corporate entity, prospects and customers naturally expect a level of professionalism that goes beyond amateurish-sounding recordings. Any of the following issues encountered during a call can lead to a negative experience, prompting callers to hang up:
IVR voice recording lacks professionalism.

IVR voice recording that is confusing or unclear.

IVR voice recording comes across as monotonous and repetitive.
By prioritising professional IVR voice recording, you demonstrate a commitment to providing a seamless and pleasant customer experience.
Captures the Best Tones
Having recordings that match your brand tone is paramount, especially for customers facing concerns with support and marketing. Tailoring the tone to align with your product or service can significantly impact the overall impression on customers and enhance the brand's CX. 
If your business exudes a cheerful vibe, employing a lively and upbeat voice in your recordings might result in better caller conversions. On the other hand, when dealing with challenging situations like service interruptions, recording messages with a more soothing and empathetic tone can convey empathy and understanding to the customers. Adapting the vocal tone appropriately ensures an engaging experience! 
Uses Multiple Languages
When your company has a significant global presence or a substantial consumer base that speaks diverse languages, internally recording introductions and messages. For example, the Arabic language can be quite challenging. Understanding the nuances, local dialect, fine distinctions, and unique phrases of each language might be daunting.
In such situations, considering outsourcing the recordings in multiple languages can be a practical solution. This ensures that your desired IVR voice recordings are accurately produced while demonstrating to your clients that you are attentive to their varied needs and cultural backgrounds. 
By embracing multilingual recordings, you convey a strong commitment to inclusivity and effective communication with your diverse customer base.
It's Highly Personalised
Amidst the data-driven marketing landscape, personalised communications stand as a potent weapon for marketers. Although it may seem tempting for companies to use generic greetings that cater to all consumers, personalised communications offer a host of advantages that make them more effective.
Leveraging CRM data allows you to generate personalised messages for callers based on their past interactions with your company. This way, you create a more tailored and engaging experience for your customers, fostering stronger connections and boosting the effectiveness of your marketing efforts.
Enhances Customer Experience
By incorporating expertly recorded voicemails, businesses can significantly reduce hold times and minimise customer uncertainty. These well-crafted recordings also aid in streamlining internal call routing, leading to a more enhanced client experience and a more effective customer support team.
With the help of professional voice recordings, businesses can create concise messages that efficiently guide clients to the right team members or provide answers to their inquiries. As a result, this approach reduces "on-hold" times, fewer dropped calls, and a decrease in lost leads. Embracing the power of professional voicemail recordings ultimately contributes to a smoother and more seamless communication process, bolstering customer satisfaction and overall business efficiency.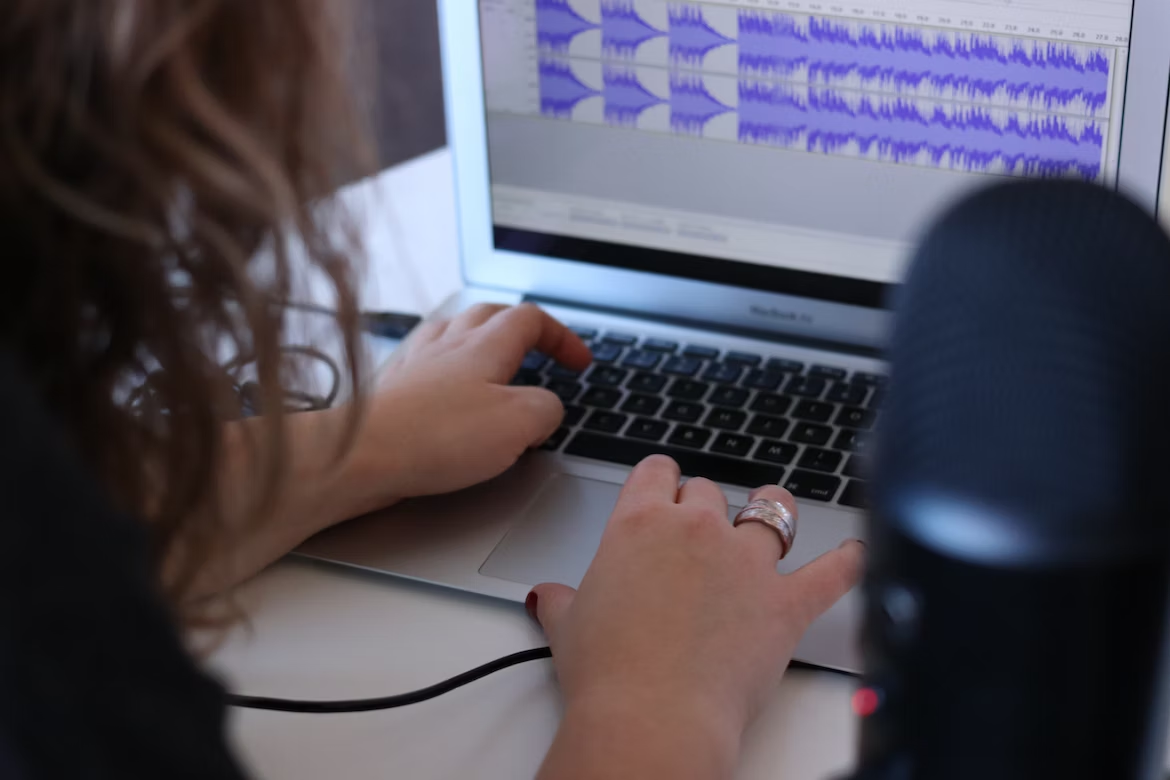 Where Is It Used
Financial institutions 
Financial institutions leverage machine learning to gain deeper insights into their clients and take greater control over the customer experience. By utilising IVR voice recordings, top-notch scripts, and suitable IVR software, businesses can automate client interactions, optimise caller journeys, and discover growth opportunities.
Insurance Companies
Insurance companies understand the significance of investing in customer support and service. The success of their digital endeavours and IVR marketing campaigns hinges on their ability to capture data and design seamless caller journeys. Implementing call intelligence, lead distribution, cloud phone systems, and professional IVR voice recordings presents limitless possibilities for enhancing customer engagement!
Real Estate
Creating a lasting positive impression when communicating with property buyers is paramount. Utilising IVR scripts and professional voice recordings in the real estate industry helps establish a consistent brand image, boost customer retention, and elevate the overall customer experience.
Retail and E-commerce
For e-commerce and retail companies, call routing, lead distribution, and IVR recording services are crucial in elevating brand recognition, streamlining business processes, and maximising ROI. 
Incorporating an IVR system into their marketing mix allows e-commerce businesses to stand out, automate cash on delivery confirmations, handle orders and returns efficiently, and manage high volumes of inbound calls, improving customer satisfaction and operational efficiency.
Why Hire Professionals
In the market, you'll find diverse voice recording options, spanning from individual contractors to full-service providers and even voice recording brokers acting as matchmakers offering minimal services. Holistic voice services like Studio 52 offer the most comprehensive, end-to-end voice recording solutions. Here, we emphasise our commitment to collaborating closely with our voice actors throughout every stage of the voice recording process. 
This includes script development, meticulous editing, thoughtful file naming, prompt delivery, secure archiving, and continued post-sale support. With such a holistic approach, we ensure our clients a seamless and top-quality voice recording experience.
Conclusion
In today's competitive business landscape, leveraging professional IVR voice recordings is not just a luxury but a necessity to stay ahead and make a lasting impact on customers. With the right approach and expert support, companies can elevate their brand and customer interactions, improving success and growth rates in their respective industries.
Hiring professionals from full-service voice services companies, like Studio 52, offers the most comprehensive and end-to-end voice recording solutions. Through collaboration with experienced voice actors at every stage of the recording process, businesses can ensure a seamless and top-quality voice recording experience for their clients.
Join us and explore the fantastic benefits of professionally recorded IVR! 
Build Your Brand Using IVR Service