Sharjah, UAE, 26th July, 2016 – Studio52, a prime audio-visual production company operating since 1977, is reopening its 2,500 sq. ft. film production studio in the emirate of Sharjah in the UAE.
The decision to reopen the studio came after Studio52 received requests from clients, and also to accommodate the increasing number of productions Studio52 is handling every month.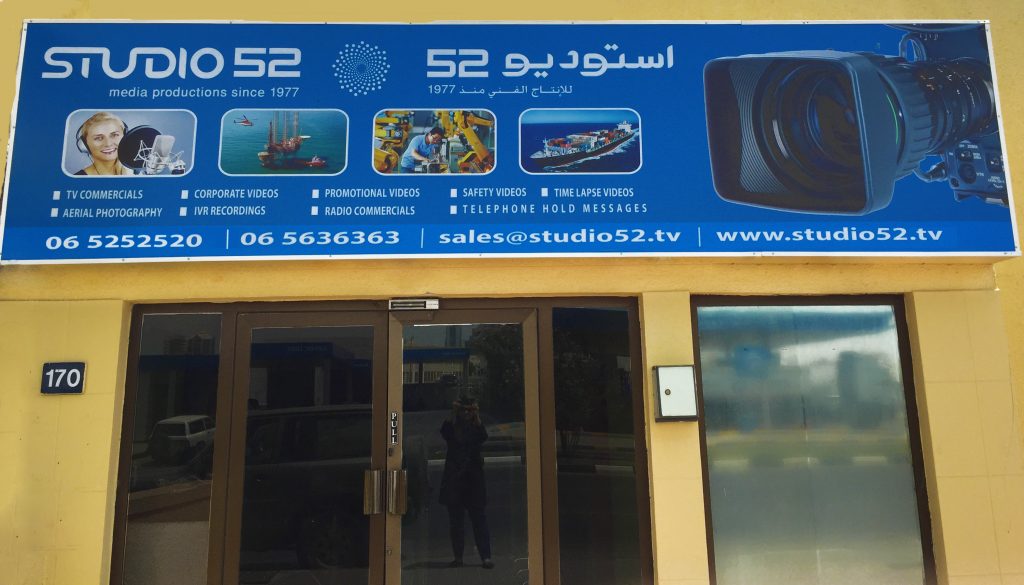 Currently headquartered in Jumeirah, Dubai, Studio52 is one the leading multimedia production houses not only in the UAE, but across the GCC and the whole of the Middle East and North Africa.
Studio52 produces high quality video and audio productions for major industries like oil & gas, marine, construction, aviation, medial, banking & finance, industrial plants, hospitality and many others. Some of the clients Studio52 served includes BP, Schlumberger, Weatherford, Lamprell, Zamil Offshore, Petrofac, ADNOC, Dubai Petroleum, Baker Hughes, SaiPem and a lot more. The company specializes in the creation of timelapse, corporate, safety and training videos as well as in interactive voice recordings (IVR), telephone hold messages, call center recordings and others.
For additional information, log on to www.studio52.tv.
sales@studio52.tv | +971 4 4541054
TOLL FREE: 800-52 (within UAE)
Villa 170, directly opposite ADNOC petrol station, Sharjah
Landmarks: In between Al Kuwait Roundabout and Sharjah Clocktower; Sharjah Municipality