Aerial photography offers stunning views of buildings and landscapes that cannot be captured from the ground. Aerial photographs have proven to be very helpful in the real estate industry to show an overall view of huge buildings, luxurious properties, land development, and their surroundings. A bird's eye view allows prospective buyers to appreciate the size and scope of the property. This is missing in traditional ground-level shots. 
You might be wondering if aerial photography is suitable only for real-estate or there's scope for it in other industries too? Well, then you would be glad to know that aerial photography is not just limited to real estate. As the technology evolves, there might be other industries too that can reap the benefits of aerial photography. But, for now, here's some low down on the industries that can take the advantages of aerial photography.
1. Hospitality & Tourism
The tourism industry is highly competitive relying heavily on immersive and innovative marketing tactics to attract guests to vacation properties. While ground-level photographs are useful, they can never succeed in capturing the expansive beauty and surroundings of your location which are integral factors to traveler decision-making.
With the coming of drones, aerial photography has become much more feasible. Aerial images are essential for showcasing luxury hotels, resorts, private islands, and travel destinations. Aerial Photographs attract and engage consumers more than texts. Through aerial photography resort owners can show the unique views that are visible from every point of the property. The aerial photographs give the potential guests a bird's eye view of what they will experience upon arrival. It will help owners highlight the good points of the entire property. 
All this has been possible because of drones. Drones have made it easier for us to capture stunning aerial photographs of properties from previously unreachable vantage points with much fewer costs than formerly hiring helicopters and planes.
2. Construction Sites
Aerial imaging is an efficient, cost-effective tool for a construction site that allows contractors and land developers to effectively manage all stages of the construction progress, from planning to completion. And, that's not all, pictures sell so, your marketing will improve dramatically with aerial photographs. You can add these photos to your website, brochures, and social media accounts to show your efficiency to potential customers.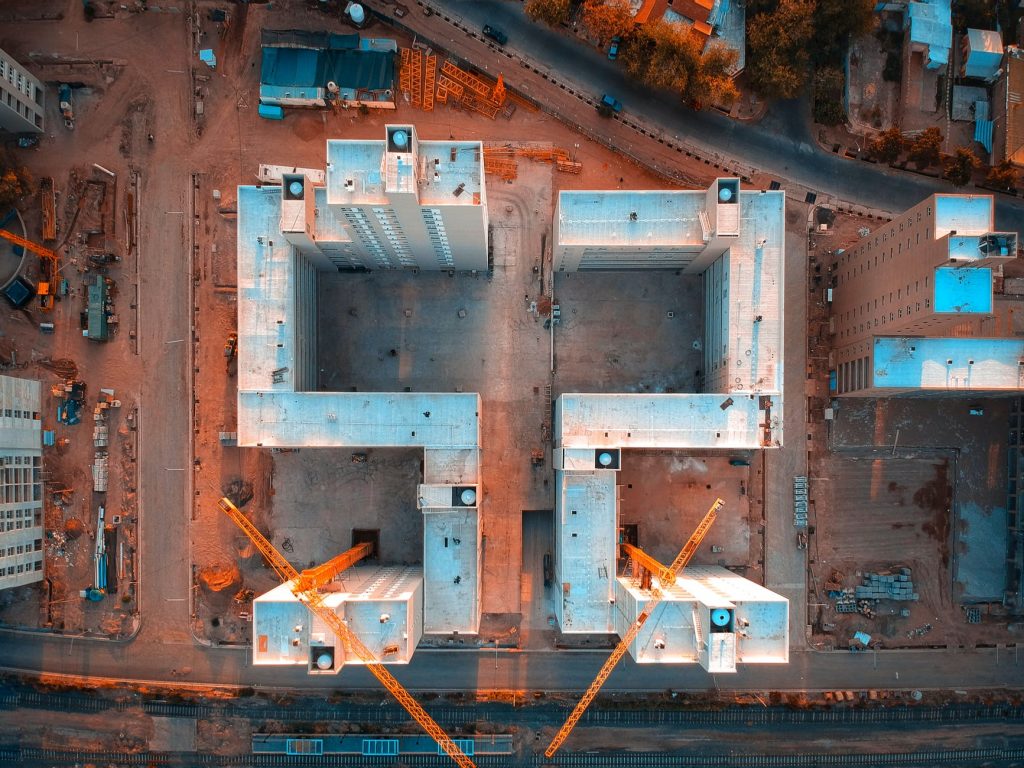 Aerial photographs can also be shared with the owners of the projects while they are in progress and after completion. You can even consider adding these types of collateral to your closing paperwork to extend your reach to others who would be interested in your services.
A succession of aerial images could also be turned into a time-lapse video for your team to study, put up on the website, or shared on social media.
3. Golf Course
Golf courses face a dilemma when promoting their properties; they must showcase their expansive beauty while also offering granular details that help players perfect their game. Ground-level photography and traditional marketing won't cut it in today's digital landscape, and flyover imaging with helicopters or planes is quite costly.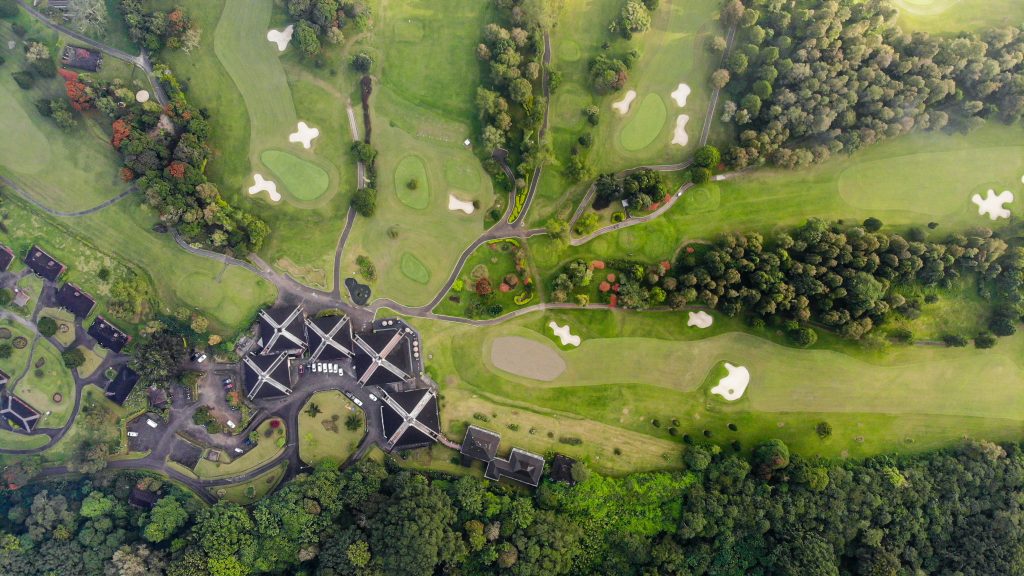 Aerial images of your golf course give the marketing team gorgeous photos for use on your digital platforms and print brochures. This, in turn, attracts big names in the golf industry and helps in an increase in membership, your ultimate goal.
4. Sports & Events
Aerial photographs are a remarkable way to celebrate outdoor special occasions such as major sporting events, fundraisers, team building activities, festivals, wedding receptions, fairs, marathons, trade shows, and rallies. Such grand-scale events and gatherings present an awesome opportunity for aerial photography. You can easily get everyone in the frame, capture every action from above without causing any disruption or disturbance to the event.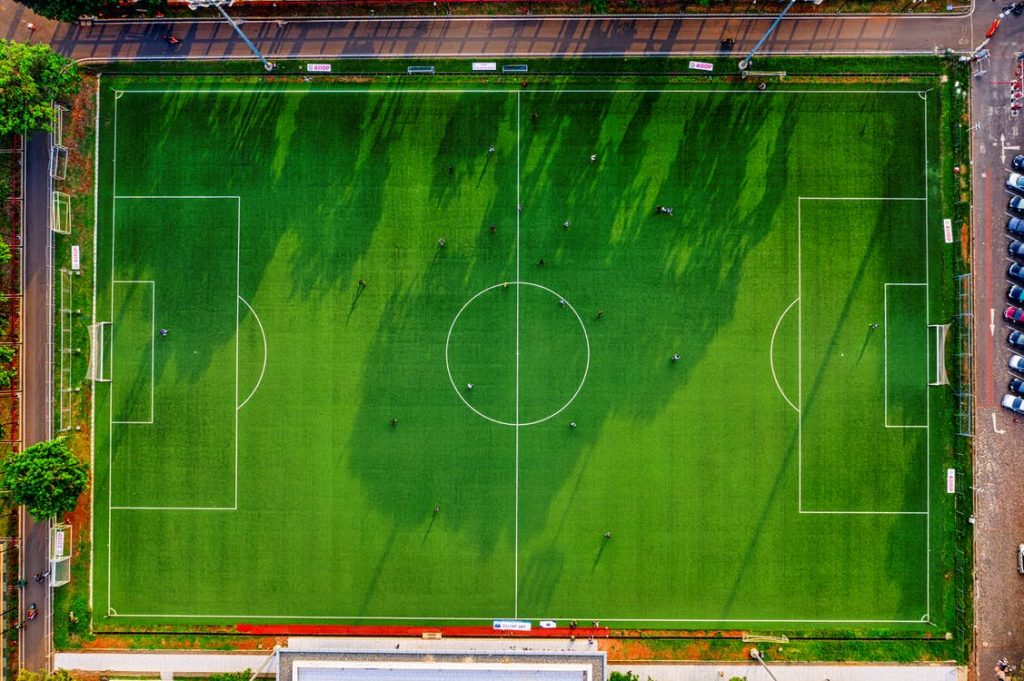 5. Oil & Gas Industry
Businesses in the oil, natural gas, solar, and wind energy industries can demonstrate their prowess to clients with otherwise hard to obtain angles and views of their projects. By investing in cost-effective aerial photography, you will be sending out the right messages to your potential customers.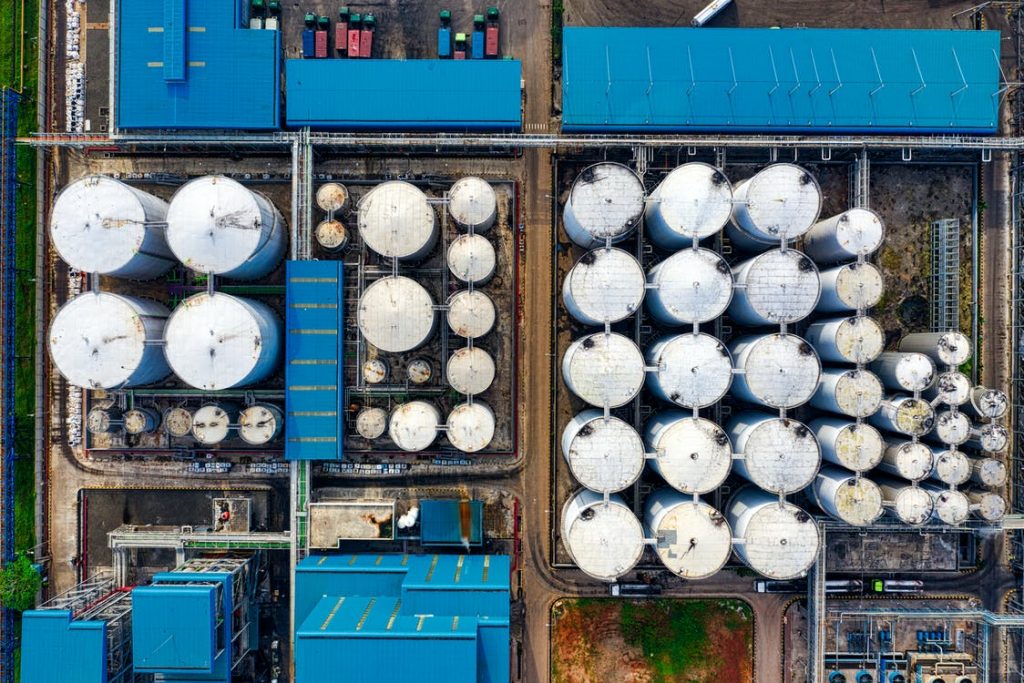 6. Real Estate
It's one industry that's already making good use of aerial photography. In the highly competitive real estate market, aerial photography is the best method to get an attractive overview of property by highlighting it in relation to its environment. In the past, aerial photography was only being used by luxurious properties, but today anyone can afford to take breathtaking pictures of their real estate property.
So, these were some of the industries that can take include aerial photography in their marketing strategy to capture your audience's attention. If you belong to any of these industries mentioned above consider incorporating aerial photography to revitalize your marketing strategy. 
With so much competition, it can be overwhelming to get the best aerial photographs for your marketing purposes, but there's nothing to worry about as our team at Studio52 understands aerial photographs very well. We will help you every step of the way to get the best aerial shots for your business. For more information call us on +9714-4541054 or contact us.