Every photo tells a story. This holds true, be it personal photography or corporate and event photography. In a way your corporate photography is the autobiography of your company; it narrates stories about your company. That is why it is substantial to hire professional photographers for your corporate and event photography. Being a leader in media production for 40 years, Studio 52 has expertise and experience to cater to your commercial photography needs. We provide services for corporate photography, event photography and aerial photography in Dubai.
Corporate Photography Dubai
Formal and casual corporate photography of staff is required to be published in company website, magazines, social media networks and other publications. Our expert photography will strengthen your company's image and help you attract more prospects with high resolution corporate images. Whether you need portrait headshots or office headshots in corporate background, group photos in corporate background or contemporary office photography, we spell authority in all. Our team is abreast with latest innovation and know-how of right equipments to use, angles, lighting, what types of shots need to be captured and retouching of photographs.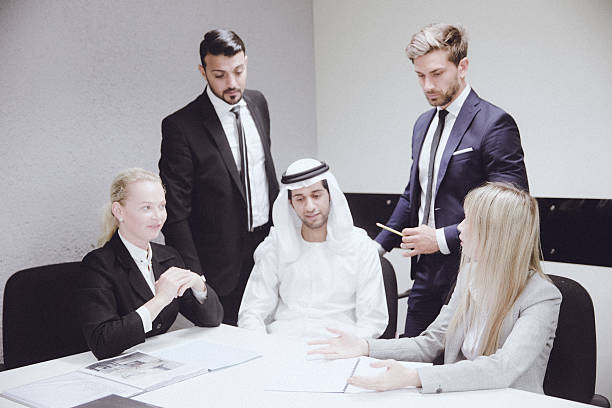 Event Photography Dubai
Studio 52 provides best in class event coverage services for corporate events, conferences, seminars, medical CMEs, workshops, award shows, exhibitions, trade shows and other such events. We have documented and captured events for clients of all sorts; big and small, local and global. It doesn't matter if the event is in-door or outdoor, in day time or night time, we know how to capture best photographs in available ambient light. Guided by experience, we know which are the key moments of your event and how to highlight them in a way which makes both you and your clients proud.
Our team is appropriately dressed for the event. Because attire also matters. Whether business attire is required or casual, we coordinate with the event organizer in advance to confirm their dress code preference. Our team reviews event schedule in advance so that they can be in the right position with the right equipment at the right time.
We are also quick in the delivery of footage and can provide photos and videos within 48 hours, so that it can be used for event promotion.
Aerial Photography Dubai
Aerial photography by drones presents a remarkable scope of capturing footage from unbelievable perspectives and angles. Using state of the art drones and full size helicopters we can capture bird's eye view of construction progress, skyscrapers, townships, resorts, entertainment parks, factories, yards, hotels, vessels and onshore & offshore rigs. We can also make incredible drone timelapse videos of your project's construction progress, which can leave your audience mesmerized when used in project presentation.
Good photography has great potential to make a big difference in your brand's image. If you are looking for professional photographers in Dubai for any corporate event, occasion or reason, Studio 52 can partner with you. To check our portfolio and learn more about our services go to https://studio52.tv/ and visit section ladled 'Imagery'.