People are social creatures that prefer human contact from time to time. An event gives them a chance to come together and exchange experiences with each other. Event attendees can be seen making valuable connections, networking, learning a new skill set, getting inspired, entertaining, or just escaping from the mundane. With so much happening at an event, there are multiple opportunities for photographers to capture. Let's give you a sense of what event photography is all about, what are the different types of events you can cover, and some tips.
Event Photography: What is It?
Event photography is much more than just aiming the camera and shooting random shots. It's about finding out important moments, powerful expressions, winning smiles and so much more. Taking pictures at an event is a very responsible job. Event photographers don't get the chance to go back in time and fix your mistakes.
For photographing any event, you definitely need to make sure that you have the right equipment and technique. As an event photographer, you need to know how to work in low-light environments and how to use an external flash, since many events take place indoors with a very limited amount of ambient light.
Event Photography: What are the Different Types?
With 4 decades of photographing events, we have covered just about every type of event there is. We have learned from each and honed our skills to ensure the photographic coverage and services for each is optimally planned, executed, and delivered.
While there are many types of events, here a list of different types of events that we are familiar with:
Trade Shows

Conferences

Seminars

Product launches

Sports Events

Concerts

Carnivals

Store Openings

Private Dinners

Business Launches

Award Ceremonies

Fundraising

Corporate Events

Team Building

Corporate Dinners

Business Parties
Know the Event
The first and foremost thing you need to do is find out everything about the event. Ask the event organizer for help. They can point out the key attendees for corporate event photos, or the key people at a high school reunion event. Prepare a checklist/shot list of the images you want to capture during a shoot. You can discuss everything with the client to ensure that no critical images are missing from your photoshoot.
Collect Information About the Venue
Before starting the job, it's always good to scout the location and analyze the lighting conditions. This will help you decide on the best camera angles, find a place to store your equipment so it doesn't come in the way of attendees, and also what equipment to take for the job. If possible ask for a schedule of speakers as well, so you can plan your coverage. 
Get Up Close and Personal
Do not be afraid to take close-up shots at any event. If you see an epic reaction or a smile because of something on a person's face, do capture it immediately. It would be a far more beautiful photograph than capturing what's going on around the person. To someone who has not attended the event, an intensely focused photo like this shows them how much enjoyable the event was. So, always be on the lookout to capture such moments.
Avoid Lingering on One Spot
Lingering at the same spot for a very long time can be very bad for event photography. That's because you are capturing the event only from one angle. You don't get to see what's happening on the other side. And, you might also be obstructing views, if you try to linger in one spot for too long. Be fast and move on. For a beginner, it might seem overwhelming but as you gain experience you will know how to be light on your feet!
Raise ISO in Bad Lighting
Most of the indoor events such as seminars are likely to have bad lighting. Now, you cannot use any external source of light as the audience is there to listen to the speaker and not get photographed. So, you have to do the best that you can with the available light. And under these circumstances, it's best to raise the ISO and increase the shutter speed for a sharper image.
Shoot from Multiple Angles
If you want to keep the photos interesting, you need to keep the angles interesting. So, you may have to get creative with composing the shots to get a variety of images. Try to look at the event from an outsider's perspective. Capture the atmosphere of the event, use interesting angles and perspectives so the shot isn't so practical.
Focus on Entire Event
An event is not just about the speaker or the people attending it. Just take a look around and you will find lots of interesting things to photograph. It could be the food, a prop, or the decoration, snap a shot of anything interesting before it's disturbed. Don't forget to take photos of branded materials such as logos, place cards, graffiti walls, banners, and handouts displayed throughout the venue.
Watch Out for Candid Moments
Be it a formal or an informal event, there's always an opportunity for capturing candid moments. Be aware of your surroundings, and keep looking around the room, watch people interact, and wait for the right moment. Try to be stealth when capturing candid moments as the moment people are made aware of the fact that they are about to be photographed there comes a stiffness in their body language. 
Use an External Flash
In indoor situations where the lighting is less, an external flash works wonderfully well to capture perfect shots. That's because the light bouncing off the ceiling gets diffused and makes it much more flattering on people's faces. For this, you need to put an external flash on the top of the camera and point it upwards and slightly back with a small diffuser attached to it.
Direct People for Posed Shots
Some people are just excellent at the art of posing, while some just don't know how to pose for the camera. As an event photographer, you need to learn the skill to encourage such subjects to pose. Give them instructions on where to place their hands, how to stand, and where to look. Be encouraging, smile often, and talk with a positive yet soothing tone to get perfect poses.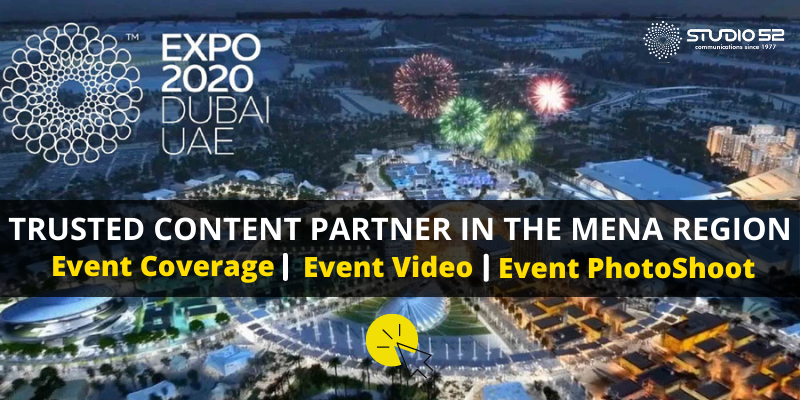 Event Photography: Final Words
Almost everyone holds a powerful camera in their pockets today. But if you review your plan on how to use these images, you would realize that these smartphone images are not good enough and you need something better. Professional photography is easy to ignore when budgets are tight, but the right photography is a worthwhile investment.
Looking for a professional photographer for your event? Please feel free to reach out to us or browse through our portfolio for more information.