In a business landscape that's increasingly expanding, reaching a broader audience is a top priority — and the Arabic audience is no exception! A huge part of establishing a solid connection with your target market lies in hiring captivating voiceover artists.
Arabic is undeniably one of the most fascinating languages out there, and catering to this audience requires nothing less than the best Arabic voiceover and someone who comes from and knows the market! 
Harnessing the power of the Arabic language can help you build a solid brand reputation and strong follower loyalty. When making a lasting impression, the impact of a compelling brand voice cannot be taken lightly.
However, achieving the desired results requires the expertise of professionals who truly understand the nuances of the language and culture.
Let's see how authentic Arabic voiceover recording can elevate your brand in this exciting and competitive market!
The 5 Whys of Hiring Arabic Voice Artists
The Arabic language holds special significance, and when it comes to Arabic voiceovers, we always have to think about enhancing the overall experience! Let's see how hiring an authentic Arabic voice can help you achieve this.
The Language Is in Demand
The number of Arabic speakers is steadily on the rise, making it a strategic move to consider hiring a professional voiceover company.
If you aim to reach a broader audience, having an Arabic voiceover is essential. The Arabic language finds extensive use in diverse industries, ranging from engineering and medical fields to nonprofits and international relations.
Moreover, the popularity of the Arabic language knows no boundaries — it extends to Middle Eastern countries like Qatar and the United Arab Emirates, and through a captivating voiceover in this language, you can now easily tap into these thriving markets.


By offering your solutions in Arabic, you can forge valuable connections with your audience and build strong business relationships.

They Make New Opportunities Happen
When you opt for a professional Arabic voiceover, a world of advantages awaits you — courtesy of a dedicated voiceover company committed to serving you in the best possible way.
Once your solutions meet the mesmerising Arabic voice, you'll witness an enthusiastic response from major UAE clients who will be eager and delighted to choose your brand.


Get ready to unlock new market opportunities as the captivating allure of Arabic opens up doors to untapped potential, propelling your business in this market!

They Help You Stay Ahead
In a sea of competitors still relying on English to communicate with the Arabic audience, imagine the impact you'll create by embracing the charm of the Arabic voiceover recording.
Picture this — your solutions are elegantly presented in Arabic, exuding a sense of professionalism and sophistication. A touch of class that sets you apart and leaves a lasting impression on your audience.

They Know the Market
In the enchanting world of the Arab market, the key to unlocking success lies in the magic of an Arabic voiceover.
You can captivate your audience and forge an instant connection by choosing the perfect voiceover. Imagine your customers leaning in, feeling a sense of familiarity, and immediately recognising a connection.


So, whether you're offering products and services or sharing your brand's story, let an Arabic voiceover's mesmerising allure work wonders for your brand.

They Are Culturally Relevant
Choosing the right Arabic voice for your audio and visual content requires a versatile and diverse voiceover actor. By working with a professional Arabic voiceover artist, you can be sure that they'll cater to all the needs from all angles!
Native Arabic speakers understand the language and culture, ensuring culturally relevant voiceover solutions. With Arabic voiceover, your solutions will effectively connect with your audience on a deeper level.


Let's see what hiring a professional

Arabic voiceover recording service

will get you! 
What To Expect From Voiceover Artists at Studio52
Have you ever wondered how artists collaborate with clients to create remarkable content for their brand's products or services? It's a crucial aspect of the creative process that requires finding the perfect match for your project. This is where professional voiceover artists come into play. 
At Studio52, we possess the expertise and skills to bring your vision to life and ensure the final product surpasses your expectations. Read on to discover why hiring a professional voiceover artist can make all the difference!
Expertise
When creating captivating audio content, this is where professional voice actors genuinely excel. Their experience enables them to craft sounds that are not only pleasing to the ear but also highly effective in delivering the intended message. 
Compared to amateurs or casting directors who work with inexperienced individuals, we demonstrate superior voice-acting, impeccable pronunciation, and excellent grammar. This expertise adds an extra layer of quality to any project we take on!
High-Quality Equipment
The world of professional voice actors is equipped with top-notch tools, from high-quality microphones to top-of-the-line headsets, ensuring they perform their jobs with precision and excellence. But it doesn't end there; these talented individuals possess diverse skills that make them true masters of their craft. 
Their talents go beyond just voice acting; they are also skilled in acting, singing, improvisation, and much more. This vast array of abilities opens up exciting opportunities for them, leading to roles in animation studios and various companies where they lend their voices to beloved characters in games and movies. Their talents truly know no bounds, making them a force to be reckoned with in the world of voice acting.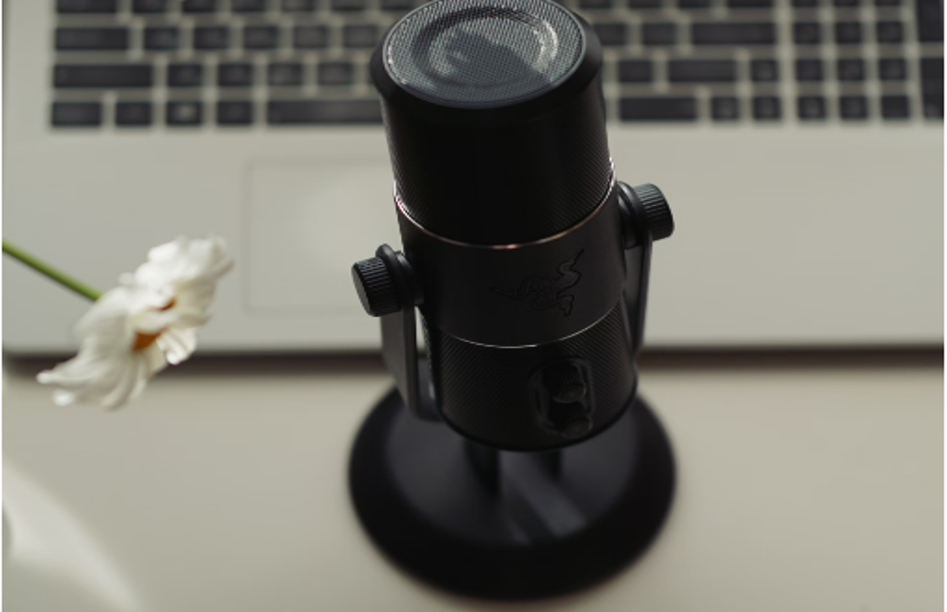 Personalisation
When it comes to utilising the power of voice, a skilled voice actor can offer a uniquely personalised performance. The versatility of voice is remarkable, finding applications in marketing, sales, customer service, and various other domains. 
A Genuine Customer Experience
Professional voice actors possess a profound understanding of its nuances, enabling them to deliver top-notch sound quality. Actors become the voice of your brand, authentically representing your company. They elevate the discussion about your products and services by providing superior sound quality. 
Beyond conveying information, voice actors infuse a genuine and personal touch into customer interactions, creating an immersive and memorable experience. Their mastery of the craft allows them to forge a strong connection with the audience, leaving a lasting and positive impression on your brand.
Conclusion
The increasing demand for the Arabic language makes it a strategic move to tap into this growing market. By offering solutions in Arabic, you can connect with a broader audience and unlock new opportunities for your brand.
A captivating Arabic voiceover sets you apart from competitors still relying on English, showcasing professionalism and sophistication. The familiarity and connection created by the right voiceover actor can leave a lasting impression on your audience, boosting your brand's success in the Arab market.
At Studio52, our professional voiceover artists not only excel in their expertise but also possess top-notch equipment and a diverse range of skills, making them the perfect match for bringing your vision to life.
So, if you're looking to make a lasting impression and forge strong connections with your target market, hiring authentic Arabic voiceover artists is the way to go!