Animated videos deliver real value to your customers in a new and engaging format. But creating these videos for business is tricky. You have to keep the brand message clear amidst all the characters and storytelling. This is where Studio 52, a leading animation video production company, steps in. With our extensive range of animation services, we can give your business the much-needed competitive edge.
Wondering how you can use our services? 5 ways our animation can give you best results:
Connect with the Brand: You may be planning to set up a new hotel, or adding a new wing to your present office. But mere texts and graphical presentations may not help in bringing the stakeholders aboard. That's where a 3D animation studio can help. Create an animation that details the striking features of your planned hotel. Or, plan a 3D architectural walkthrough of the new office wing, highlighting the benefits. Seeing it in the animated form would make your stakeholders connect with the brand. It would give them a prior glimpse even before its existence becomes a reality.
Decode Complex Concepts: One of the best features of animated videos is that they are a great way to decode a complex concept. Imagine a scenario where you plan to erect a building. You can have animations for every floor, elevation, critical areas, landscape etc. A simulation of the building as it would be in real life can help in understanding the various stages better. In addition, animated videos are short. With decreasing attention spans, such videos quickly connect with your viewer and give them the information they need in a crisp, concise and fun way.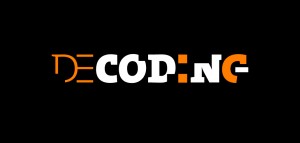 Enhanced safety: In construction and manufacturing industries, detailed 2D/3D animation can help enhance employee awareness on safety precautions. With our 3D and 2D animation studio videos, we bring realistic visualization indicating the significance of a safe working environment. From handling and transferring material and equipment safely, to proper use of protective gear, lots can be explained effectively with animation.
Cut costs: Imagine you need to make changes to your end product after completion? Not possible right? But when you use 2D or 3D animation at the design stage, you can easily visualize the results and take your final pick before starting work on the project. This helps to cut costs for that additional spending on the changes.
Impress clients: You can use 2D and 3D walkthroughs along with animated videos to impress your prospective buyers. You can do this by letting them have a good understanding of the floor design, decorations, furniture arrangements and suitable colors even before the actual construction is finished. This visual understanding would help them in their decision making process.
If you want to know more about how an experienced animation video production company can empower your business, reach us now.
Read more: 15 Types of Corporate Videos to Help Grow Your Business