Since the inception of mall culture, retail industry has become ever more organized; and so their marketing efforts to woo customers. Nowadays, retailers are pushing the throttle on all marketing channels – old school and modern day innovations – to reach out to their customers. Take any media space – be it radio, TV, print, outdoor, social and what not – retailers are giving a tough competition to every industry traditionally well-known for shelling out big marketing budgets. However as much as out-store advertising helps connecting with new customers and building brand relationships, research suggests that in-store advertising provides more bang for less bucks. The greatest advantage of in-store advertising over out-store advertising is that it allows retailers to broadcast targeted messages even as customers are shopping.
What is in-store advertising?
In-store advertising is broadcasting targeted messages and branding music inside a retail store. It is a great way to engage, delight and entertain shoppers with personalized music and instant communication of various offers, discounts, point of sale promotions and ongoing campaigns.
According to a research, 70% of shoppers who recall hearing retail audio advertisements find the commercials and announcements to be very or somewhat helpful to their shopping. And 69% of shoppers spend 30 minutes or more in a retail store. Let's explore furthermore how in-store messages can play a pivotal role in improving your business and creating a better experience for retail customers.
Communicates offers on the spot
Even if you have already run print ads and radio commercials communicating your current offers, there is a possibility that your target audience might have missed the communication. But when you play the promotional campaign or offer announcements at point of purchase, you can catch them by the ear.
Increases sales
Advertising through any media has the power to boost sales. But in-store advertising takes this impact a notch above, because in-store messages empower you to reach out to your most potential target audience – customers shopping inside the store. As a matter of fact, it is a proven that in-store advertising can help in increasing sales up to 16% on an average.
Helps up selling
Instant communication has more powerful nuances to influence buying decision of shoppers. Suppose you went in a mall just to buy some food and cold drinks, but an instant announcement brings it to your attention that there's a huge discount on the headphones you have been planning to buy since long. Bingo, you convinced your customer to buy more, without any additional efforts or marketing expense. Ads could be made more personalized to deliver better outcome.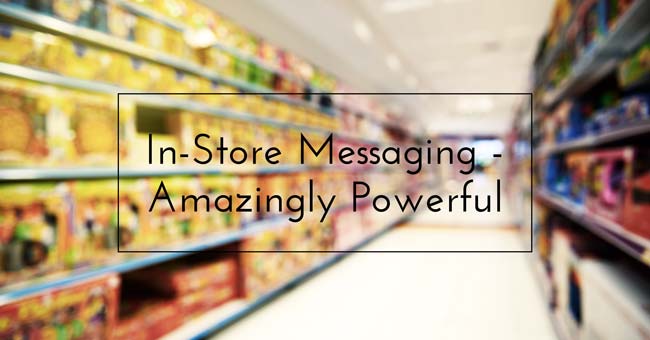 Increases in-time
Purpose of in-store advertising is not only to communicate offers and promotions, but also to keep shoppers engaged. That's why it is also considered a form of in-store entertainment. Branded and soothing music playing in background as well as in between announcements helps customers relieving stress and immerse more indulgently in the shopping experience. This in turn increases in-time of shoppers, which opens a window for unplanned shopping.
Enriches brand image
Imagine, you walk into a retail store for some grocery shopping after a stressful day at work and you are greeted by cacophony of shoppers. Will this elevate your purpose? No. But replace the cacophony by soothing and personalized music. Put a spin on it by playing targeted messages which could help shoppers take advantage of ongoing promotions. This will distinctive in-store environment will help you stand out from the competition and enrich your brand image.
Delightful shopping experience
Retail business is all about providing customers a better shopping experience. Beginning from gaming zones to art installations and live events, retailers around the world are trying everything to woo their customers. In-store messages combined with branded music will further help you in achieving this objective by creating exciting in-store ambience.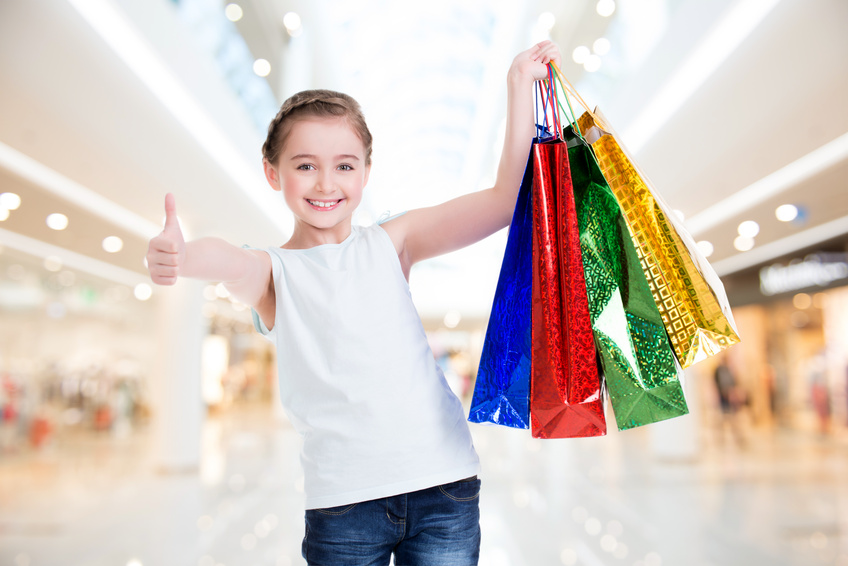 If you are looking for production of in-store advertising music and messages, Studio 52 can help you. At, Studio 52 we have produced in-store advertising and branded personalized music for many leading retail stores across the UAE. We can provide you with customized messages, jingles, or any other creative audio for each of your different store.
If there is one thing about the retail industry that hasn't changed over the years, it is that it's changing fast. So, don't delay on making the most of available innovations. You can visit our website for more information on in-store advertising – https://studio52.tv/audio