Paint a picture that sells! With every real estate agent trying to outdo the competition marketing a property is one of the most difficult things to do in business today. The first impression of your property determines whether the clients would buy it or not. A well-portrayed photo can change impressions much faster and much more accurately than words can.
So, what the best way to show off your property? Aerial photography!
Professional aerial photography services are the perfect tool to "elevate" the real estate professional's ability to highlight the unique aspects of a property and its surroundings. Don't just take our word for it. Check the statistics below.
According to MLS statistics, properties listed with aerial images sold 68% faster than those with standard images.
The FAA reports the top two uses of commercial UASs are aerial photography (34%) and real estate (26%).
According to the Center for Realtor Development, homes with high-quality photography sell over 30 percent faster.
68.9% of real estate agents believe professional photography helps them brand their business.
72.2% of realtors agree that high-quality photography helps them win more listings.
For homes in the $200,000 to $1 million range, those that include high-quality photography in their listings sell for $3,000-$11,000 more.
Listings with professional photos receive 118% more online views and listings with professional photographs sell 32% faster.
Professional images help sell listings 39% closer to the original price.
Residential properties which are professionally photographed with DSLR cameras are sold at a higher price than those with amateur photographs. 
The numbers don't lie! As you can see how imperative it is to have the best possible pictures available for the world to see. Potential buyers will not spend time looking at your listing if you don't have high-quality pictures to grab their attention.
Now that you know all too well the importance of professional high-quality photographs, it's time to take it a step further. Let's explore the benefits of aerial photography for real estate here.
What is Aerial Real Estate Photography?
Aerial photography is becoming a necessary aspect of the real estate business. With the help of an aircraft, a helicopter, hot air balloons, or most recently drones, you can capture the bird's eye view of a property. Getting those high-quality aerial shots of your property can be a crucial factor when it comes to selling your listing to prospective buyers.
1.1 Why the Recent Surge in Real Estate Photography?
In recent years, the use of aerial photographs in real estate listings has seen a boom and that has led to some very real positive results for most real estate agents. In the past, such aerial pictures could only be obtained by the use of expensive methods such as helicopters or aircraft. Only a few high-standing properties could afford to record such materials as costs were quite inaccessible for most professionals of the real estate market. However, things have changed for the good.
Nowadays, a drone is a cost-saving, wonderful, easy-to-use, and accessible tool allowing to shot breathtaking pictures and other recordings from which the real estate market can take a lot of advantages.
What are The Many Benefits of Aerial Real Estate Photography?
Real estate aerial drone photography is quickly becoming the norm, and with most prospective homebuyers starting their search online, it's important to stay ahead of the competition with aerial drone photography so your home doesn't get overlooked. There are a handful of ways that drone photography is benefitting real estate agents and buyers everywhere. Let's see what they are.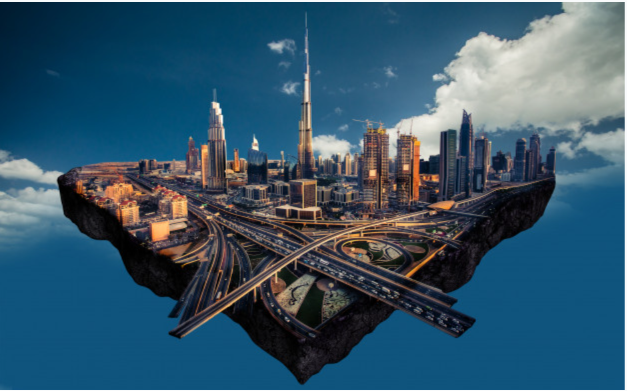 2.1 Showcase a Scenic Property- Some properties have a beautiful natural setting, such as surrounding forest or a beachfront. These can be huge selling points for your property but's impossible to highlight that particular feature with standard photography. Aerial photography gives a much wider perspective allowing you to showcase the entire surroundings of a home. As a result, driving up interest.
2.2 Show Off the Neighborhood- One of the basic selling points in real estate is location. The property itself is important, but a great neighborhood with good schools, lots of shopping, entertainment, and other features can make a big difference. Most buyers are equally as interested in the neighborhood as they are in a house itself but it can be difficult to highlight that in a traditional listing.
2.3 Unique Perspective- Allowing potential buyers to see the property in different unique ways is an important element in selling a real estate property. If there's a particular feature of the home that you want to emphasize or if there's a certain view that you think sets it off better, aerial photography can help you approach that from an entirely new perspective.
2.4 Establishes You as A Brand- Being successful in real estate means establishing brand consistency. A consistent and professional brand image gives real estate agents, new and seasoned, the confidence to go to a listing presentation and really demonstrate their worth to prospects. According to research, it has been shown that using professional real estate photography helps real estate agents improve referrals, attract more buyers, and win more listings.
2.5 Social Media Friendly- Part of appealing to the millennial generation is approaching them on their level, which in most cases means social media. Millennials spend a great deal of their time on social media sites including Facebook, Instagram, Twitter, and Pinterest so having a presence on sites like these can make a huge difference. Aerial photography by its nature is much more social media-ready than traditional photography and that can make it a tremendous asset to your business.
How to Go About Real Estate Aerial Photography for Your Listing?
With improved drone technology, plenty of people take advantage of drones for creative photography. There are three ways to achieve real estate photography with the help of a drone:
One way is to hire a professional drone pilot – A drone pilot will supply all the required equipment for a session. They will also know the rules and regulations for safe drone usage in the field. They may or may not include image editing in their price, so always ask.
The second way is to shoot it yourself – Be aware that flying a drone takes practice to get right. There are also rules for when and where a drone can be flown. Breaking these rules can result in a dangerous situation and heavy penalties. Make sure you know the drone usage laws in the immediate area before taking off.
The third way is to hire a professional real estate photography service provider – Professional real estate photography showcases your home in the best light. Professional real estate photography service providers are highly experienced and have their own in-house editing team so every listing you send their way will receive the attention it deserves. If you are looking for professional aerial photography, consider working with

specialized real estate photography agencies

like Studio52.
Recommended Drones for Real Estate Aerial Photography
If you're looking for a drone that can take great photos and videos for real estate listings, consider these most popular drones used by many of today's real estate drone photographers and service providers.
DJI Phantom 4 Pro+ V2.0

DJI Mavic 2 Pro

Yuneec Typhoon H

DJI Inspire 2 with Zenmuse X5S

DJI Mavic Mini

DJI Mavic Air 2

Autel Evo II Series

Holy Stone HS270 2.7k Drone

Skydio 2 
Wrapping Up!
The future of visual real estate marketing is aerial photography, so the time is now to upgrade.
While it's certainly possible to produce your own aerial photographs when it comes to boosting your real estate business you don't want to take any chances. Having the services of a professional aerial photographer can help you differentiate your property listings and maintain your competitive edge. Stay ahead of your competition with professional aerial photography.
If you're looking for an aerial photography expert in Dubai, consider working with Studio52. Our team of commercial photographers and videographers can provide you with more than just great pictures and videos. To know more about our services visit our gallery or contact us today!