Which of these statements explains your current situation accurately?
Your customer service desk being overwhelmed by high call volumes

You are looking for an effective solution to reduce your callers' wait times

You want to improve your business's corporate image
If these or similar thoughts are playing on your mind in a constant loop, it's time to find the ideal solution. And that's exactly what the bespoke IVR (Interactive Voice Recording) services of Studio 52 – a leading name among global IVR companies, can help you with.
Most people think IVR systems are meant only for the big corporations and businesses. However, automating customer service and prioritizing calls based on value can help small businesses too. That's why IVR services for small business are increasingly being sought after. Supporting 20+ languages with multiple dialects, IVR services of Studio 52 can meet all your requirements from small to big.
Here are the top three benefits of using IVR services of Studio 52:
Improved customer service
Routing calls to the right staff member or department would help address issues faster. This would mean less time being spent on passing the call around or conferring with other colleagues until the right solution is reached. Thus, your staff would be able to handle more calls efficiently, ensure lesser waiting times for customers, and resolve issues faster. All these would surely make your customers impressed and happy. Above all, you can move some of your phone support staff to more productive roles (like making sales calls), which would do wonders for your bottom-line.
Impressive corporate image
IVR services for small businesses and start-ups can make them appear larger than what they actually are. You just need to record IVR prompts that greet your callers and direct them to support, sales, or marketing in a crisp, precise manner. Thus, even with a few people in your company, you can still handle high call volumes. Be it greeting callers with an opening voice message or giving them an update about your business hours, an IVR makes your business seem more professional. You surely would want to impress your customers with your company's professionalism.
Reduced operational costs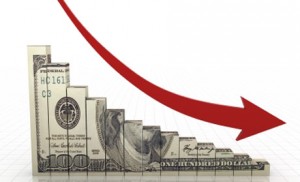 Operational costs are a big concern for every business. With Studio 52's IVR services, you can now automate calls directly to your agents/employees instead of routing them through a customer service agent or a receptionist. But that's not all. These IVR services are extremely affordable too, which would improve your employees' work efficiency and reduce operational costs. This in turn would give you greater ROI.
In the market, you will find several IVR service providers competing for your attention. However, making the right choice is crucial for your business to ensure you blend efficiency and sophistication to impress your customers. Trusting one of the leading IVR companies surely pays. And with Studio 52's impressive record of delivering quality work on time and within your budget, you can dive right in.