In the last half century radio has emerged as a powerful platform of communication. Impact of radio as a medium of effective advertising tool has accelerated manifold.  In fact, radio commercials have become an implied necessity to ensure full-fledged success of a marketing program. Today radio advertising yields on an average 17% higher return on investment than television.
A good radio commercial captures the attention of listeners, targets a desired demographic, communicates the intended message and delivers call to action. It speaks to a brand's existing and prospective consumers, reflects their introspective dialogues, sparks brand conversations and invites consumers to experience the products and services of the brand.
However, if you have hired services of a radio production agency or planning to invest in radio production, you must also be aware of what constitutes a bad radio commercial. So, here are 6 fateful mistakes that you must avoid in your radio commercial.
Too Much Content
It is desirable to make the most of on air time, but in the quest of making radio commercial more productive, it should not be crammed with information. Instead focus on delivering selective content for higher response.
Distracted Message
Your radio commercial must communicate intended message. When the purpose is to inform consumers about a sale, your commercial should not go about singing praises of your brand; the message of sale has to be the central theme of the commercial.
Poor Script
Your commercial will be playing adjacent to commercials of other brands selling the similar kinds of products and services. Hence to stand out from the clutter, the script must be drafted with a unique and creative approach.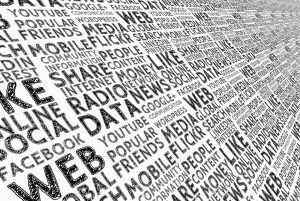 Shoddy Voiceover
No matter how good the quality of your script or message is, if the quality of voice over is poor, your radio ad will fail to capture the fancy of target audience. So the tone of voice must be lucid and warming with accurate and clearly audible pronunciations.
Missing Call to Action
Whichever the medium of advertising is, your objective at the end of the day is to get consumers to respond to your message. So, in the grand scheme of things, you must not miss out on communicating your selling idea.
Disorganized Media Plan
Even when you have taken the pain to tick every box, if your media plan is not strategically devised, your campaign will miss its mark. You must select the right station and the right show to reach to your desired audience.
Are you planning to execute a radio campaign for your brand? Do you want to avoid all of these banal mistakes in your campaign? Then Studio 52 can help you. Studio 52 has worked with many local and international brands belonging to diverse industries from across the UAE in production of radio campaigns. Our effective campaigns with target messages have yielded desired results to every client. You can listen to samples of radio ads we have produced for different industries at – https://studio52.tv/audio/radio-commercial
You connect with Studio52 on +971-4-454-1054 for more information.