When you are building something remarkable, it is evident that you would want to capture the story of its creation from start to finish. Whether you are building a retail mall, sports stadium, healthcare facility, educational premises, hotel, or any other commercial or residential project, you can track and share its progress story using timelapse construction video.

We absolutely love construction timelapse videos Saudi Arabia. Watching a timelapse video provides a sense of pride in what construction teams can accomplish together. It offers a unique perspective on the progress that would otherwise have gone unnoticed. Would you like to watch how some of the most amazing construction projects came into being? Well then, let's get started!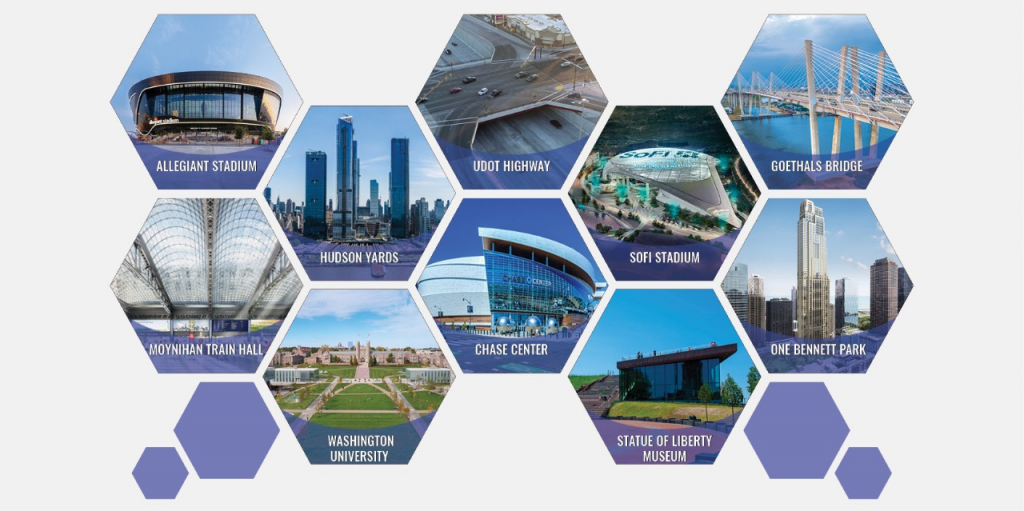 Allegiant Stadium
Home to Las Vegas Raiders, Allegiant Stadium is a modern marvel. The video shows the construction of the stadium from beginning to end on the 1.75 million square foot, 65,000 seat capacity facility. It took 32 months and $2 billion of work for epic construction to come into being.

UDOT Highway
Now, who would have thought the construction timelapse of a highway could be so fascinating. The Utah Department of Transportation video shows the construction of four separate busy interchanges on Bangerter Highway. In less than three minutes, the timelapse shows the transformation of the highway in 18-months.
See Hudson Yards evolve over six years into the US's biggest private development, through our vivid 4K timelapse. You can also reach new heights in construction!
Goethals Bridge
At the beginning of this post, we mentioned how mesmerizing it is to watch something old get replaced by something new. This one is a perfect example of that. The timelapse video features the construction of the new bridge that is a replacement to the iconic 350-foot main span built in the 1920s. It's an incredible video to watch. See it yourself!
Hudson Yards
See the rise of Hudson Yards, a megaproject that came together over six years, in this two-minute 4K construction timelapse movie. It is the largest private real estate development in the US by area and the timelapse video does complete justice in capturing the super-tall skyscrapers.
SoFi Stadium
The stadium is a $5-billion monolith that ranks as the most expensive sporting venue ever built in the United States. It'll be home to the Rams and Chargers for a long, long time, and also play host to events such as the Super Bowl and possibly World Cup matches. Take a look at the incredible timelapse video below, which spans more than three years and took over four million photos to complete.
Relive SoFi Stadium's $5 billion, 3-year creation in our timelapse, 4 million photos strong. Construct a timelapse video and leave a lasting impact!
Moynihan Train Hall
The construction timelapse videography of this 92-foot-high skylight is incredibly captivating. Moynihan Train Hall was unveiled to the public recently, and it was hailed as one of New York's most important public works projects. The less than four minutes video captures the beautiful transformation and the intricate construction of the nation's busiest train station. It's a must-watch construction timelapse video.
Chase Center
Home to the NBA's Golden State Warriors, Chase Center is one of the most luxurious arenas in sports. The state-of-the-art facility was a $1.4 billion project that took 30 months to complete in San Francisco. It's also worth mentioning that the project maintained a stellar safety record despite a demanding schedule. You can see the beauty of the project coming to life in this construction timelapse video yourself.
One Bennett Park
Without a doubt, building a new skyscraper from the ground up is an amazing task. One Bennett Park in Chicago opened recently with a two-acre park and 70-story residential tower. The video shot with a construction timelapse camera shows the skyscraper being constructed over the course of three years, in less than a minute. Set to dramatic movie music, the aerial video shows the building slowly inching up toward the Chicago skyline. Incredible, isn't it?
Washington University in St. Lous: Danford Campus
A sweeping campus planning, design, and construction project transformed the Danforth Campus of Washington University in St. Louis. This timelapse — from the project's beginning to the near-present — shows the exhilarating transformation. It's amazing to watch some of the most inspiring changes taking place in just over two years.
Statue of Liberty Museum
Opened in 2019, the 26,000 square foot museum serves as an extension of New York City's most historically significant standing structure with a particular focus on sustainability, public engagement, and modern design. In addition to an indoor museum, the development includes a sprawling outdoor plaza and a rooftop terrace with incredible views of the Manhattan skyline. Here's an impressive two-year construction timelapse of the monument's new museum and pedestrian plaza.
Watch as landmarks like One Bennett Park evolve in our time lapse artwork, capturing each step of the transformation. Turn your construction project into a visual story!
We hope you enjoyed our pick of some of the most amazing construction timelapse videos. There could be many more videos out there that deserve equal attention, if you know about one, please let us know.
Also Read: 5 reasons using videos can be the Best Way for Safety and Training in unfavorable environment
Here are some onsite setup pictures of Timelapse construction photography & Videography UAE, Saudi Arabia–
And, if you are looking for a timelapse video production house in Dubai, feel free to reach out to us or browse through our construction Timelapse monitoring system gallery for more information on our process.